Breaking your cell phone is never a pleasant experience. We believe finding a quality Cell Phone Repair Austin business should be easy and hassle free. Some of the most common cell phone repair models are the Apple iPhone, Samsung Galaxy and LG smartphone. While most repair shops focus on a few models we offer a wide variety of models we repair on a daily basis.
Get Quality Cell Phone Repair Austin, Call
512-432-5528
Same Day Repairs
Experienced Repair Techs
High Quality Replacement Parts
Free Repair Diagnosis
Free Repair Quotes
30 Day Warranty
No Hidden Repair Charges
Loaner Phones Available
Cell Phone Repair Austin, Most Repairs Done Same Day
The most common repair we see on a daily basis is the cell phone screen repair. With screen sizes growing it is becoming easier to crack or shatter your fragile cell phone screen. An iPhone 6 Screen Repair is a perfect example. But what happens if you break more than just the screen? No worries, we have you covered. Our repair techs are trained to handle almost all requests including a Samsung Galaxy Repair. While there are some damages that a phone cannot recover from you can rest assured that if we cannot fix it, there is never a charge. Some of the most common Cell Phone Repair Austin requests are:
Glass / LCD Repair
Charge Port Repair
Home Button Repair
Volume Button Repair
Speaker Phone Repair
Camera Repair
Microphone Repair
And So Much More
We Specialize In Fast Apple iPhone Repairs
The Apple iPhone looks so much better in it's original state. So why are you walking around with it broken like that? Get your iPhone Repair Austin done fast with our expert service. We repair all iPhone models from the iPhone 4 to the new iPhone 6 Plus. We now also offer Computer Repair Austin.
Want Sell Your Broken Cell Phone?
You can get your Cell Phone Repair Austin done fast or sell it to us as it is. We buy all sorts of new, used & broken cell phones so give us a call to Sell My Phone fast in Austin for some quick cash.
What About iPad's, Can You Repair Them Too?
To put it simply, yes we can. This is what makes us so dynamic and why we should be the first to call when you need a repair. Not only do we expertly handle all your Cell Phone Repair Austin needs but we can also service your precious Apple iPad. This device is quickly replacing the desktop so when you are in need of a quick iPad Repair Austin or iPhone Screen Repair Austin give us a call at 512-432-5528. We can replace the iPad screen and most other components carefully & professionally. The best part is that most iPad Repair are done the same day. So what are you waiting for? Give us a call today to get a repair quote or to schedule your free, no obligation cell phone repair or iPad repair diagnostic.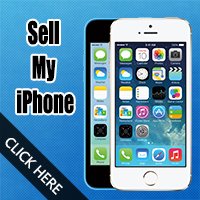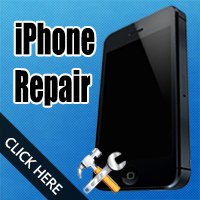 Save