Getting your iPhone Repair Austin, quality make a difference. When repairing your iPhone you want to make sure that the replacement parts are quality parts. Get a quick iPhone Screen Repair Austin at The Austin Cell Phone done the same day with the highest quality replacement parts available. Need to repair something else besides the screen? No problem, we offer FREE iPhone diagnostic services. We will diagnose & repair your iPhone the same day.
Start your iPhone Repair Austin today, Call 512-432-5528
Same Day iPhone Repair
iPhone 5S, 5C & 5 Repair
High Quality replacement Parts
iPhone 4S & 4 Repair
30 Parts & Labor Warranty
Experienced Experts For Your iPhone Repair Austin
Walking around with your iPhone cracked is no fun. The same goes for all the other parts of the iPhone. If it is not working as it should then you are not getting the full experience of your iPhone. We value your time and aim to minimize your downtime as much as possible. While the Screen is the most common repair, we also most other parts of the iPhone including:
iPhone Glass Repair
iPhone Home Button Repair
iPhone Power / Lock Button Repair
iPhone Volume / Vibrate Repair
iPhone Battery Replacement
iPhone Charge Port Repair
iPhone Data Recovery
And Many More..
When you bring your iPhone to us our Cell Phone Repair Austin team will get done fast & affordable. We use the  high quality replacement parts for all iPhone Repair Austin. Smartphones these days are highly sophisticated pieces of equipment. Just as we do with out Samsung Galaxy Repair, we take our time to make sure your iPhone repair is done right the first time.
Sell Your iPhone Instead
Even if it's cracked you can still Sell My iPhone? Quickly & easily sell your iPhone if you rather not do a iPhone Repair Austin. We will buy your Apple iPhone new, used or broken. You can also Sell iPad along with your iPhone to get even more cash. Call or drop by our Austin location for a price quote.
Get Your iPad & iPhone Repair Austin
We not only do iPhone Repair Austin, we also specialize in iPad Screen Repair too. Our affordable iPad Repairs are completed fast with most repairs completed the same day. Repairing your iPad is a tricky task than and we recommend not trying it yourself. Call us for a free price quote today at 512-432-5528.
Buy A Replacement Cell Phone
Sometimes you can't afford to have your iPhone Repair Austin done right away, we have a solution for that too. Buying Used Cell Phones is a great way to temporarily fill the void of your lost or broken iPhone. We have a huge selection of used & refurbished cell phones ready to activate on your account right now. All major carriers are covered with phones compatible with Verizon, Sprint, AT&T & T-Mobile. The best part is that we will allow you to trade back in the used phone you purchase and apply it towards your iPhone Repair Austin when your ready. How cool is that.
You can also sell your your old cell phones, iPods & iPads and apply it towards your repair or a replacement phone. If you have any questions or have an offer to make give us a call or send us an email.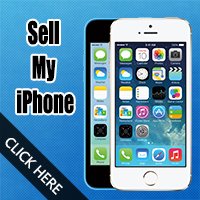 Save