Sell My Phone in Austin fast. Whether you need some quick cash for an emergency or you just have old phones laying around we can help. You can avoid the hassle of selling online or driving across town to meet a stranger. We provide a safe, reliable location to Sell My Phone and other electronics like the Apple iPad.
Sell My Phone In Austin Fast, Call 512-432-5528
Sell Samsung Galaxy
Sell HTC Smart Phones
Sell LG Smart Phone
Sell Motorola Smart Phones
We Buy Them New, Used Or Broken
Sell Sprint, Verizon, AT&T, T-Mobile
We Do NOT Buy Stolen Phones
Avoid Craigslist When You Sell Your Phone To Us
Sell My Phone on Craigslist will get you the most cash however this is not always the most convenient way. Selling on online sites like eBay can be an even bigger headache too. While both methods have worked and still works there is an easier way. You now have the option in Austin to Sell Your Phone lightning fast without getting low balled. Save yourself the time and headache and give us a call for a quote on your device. Here are some benefits when you Sell My Phone with us:
We Pay More Than The Online Sites
Honest & Respectable Offers
No Obligation To Sell To Us
Save Yourself Time & Trips Across Town
Save The Headache Of Selling Online
Convenient Austin Location
We Will Help Reset Your Device
Get Paid Today
We Buy Most Smart Phone Makes & Models
With new smart phones released at a fast rate there are plenty of unused smart phones ready to be reused. It is better to breath new life into a previously used smart phone rather than letting it collect dust in a drawer somewhere. We but most makes & models like the Apple iPhone, Samsung Galaxy, HTC, LG & Motorola. Have questions? Call Us at 512-432-5528.
Sell Your Phone & Get Your iPhone Repair
When you Sell Your Phone you are doing so for fast cash. You can Sell My Phone and apply the cash we would have paid you towards an iPhone Repair. Get an extras 10% on your device when you apply your cash towards a cell phone repair.
What Happens When I Sell My Phone?
When you Sell Your Phone to us we do our best to pay you the most the phone is offered. There are many conveniences when selling your phone locally the same day. In addition to paying you an awesome price on your phones we will assist you with removal of your information. While you have been using your phone important information is stuck on there. If you want to save that information we will help you get it off and transferred to your new device or a memory card. After we have saved your information we will conduct a full reset on the device completely removing all of your information. For devices sold for parts we will do our best to remove any and all of the information we can. Call us today with any questions you might have or to get a price quote.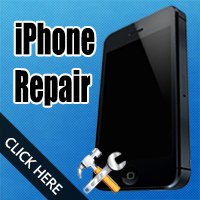 Save
Save