The Apple iPhone is a quality piece of equipment built for longevity. New versions are released on a yearly basis that are bigger, stronger & faster. This leaves a ton of devices collecting dust. Why not Sell My iPhone for fast cash instead of letting it sit there unused and forgotten? Now you have a quick, easy solution to Sell iPhone Austin fast and pain free. To Sell iPhone online visit our buy back web site ReCycledCellular.com
Sell Your iPhone For Fast Cash, Call 512-432-5528
Sell iPhone 6 Plus
Sell iPhone 6
Sell iPhone 5S
Sell iPhone 5C
Sell iPhone 5
Sell iPhone 4 & 4S
Sprint, Verizon, AT&T, T-Mobile
New, Used & Broken
Skip Craigslist & eBay When You Sell My iPhone
Selling on eBay or Craigslist is not a bad thing. You can get the most money when you Sell Your iPhone on these two marketplaces yourself. However this does come with a learning curve and most importantly added time. Sell iPhone fast & easy with us to save time and the headache associated with selling on your own. This is not to mention the ability to skip the hassle & pitfalls when you Sell Your iPhone yourself. Here are some benefits when you Sell My iPhone with us:
Honest Price Quotes
No "Low-ball" Offers
Fast, Same Day Payment
No "Bait & Switch" Tactics
No Seller Fees
No Shipping Fees
No Driving Across Town
Zero Headache
Repair Your iPhone Before You Sell
In some cases you can get the most cash if you have an iPhone Repair before you sell. When buying an iPhone we carefully inspect it for any defects and cosmetic flaws. Making sure your iPhone is in peak condition before you sell can net you extra dollars, which is a good thing.
Sell Your iPad Fast New, Used or Broken
Have an iPad to sell along with your handy iPhone? We will also buy your Apple iPad new, used & even craked. Avoid the hassles of eBay & Craigslist and Sell iPad fast to us. Call us for a quote to Sell My iPad in Austin Texas, 512-432-5528. 
Get The Most Value On A iPhone Trade In
Sell My iPhone is great when you have upgraded and no longer need your old iPhone. What if you still need a phone but want to still Sell iPhone for some quick cash? We have a huge selection of Phones For Sale in Austin that are ready to activate on Verizon, Sprint, AT&T & T-Mobile. Depending on the condition and model of your Apple iPhone we will give you more on your iPhone Trade In than if we were to buy the iPhone outright. This means you can walk out with another phone and some cash in your pocket. What a concept, Sell My iPhone Austin for some easy cash and still have a cell phone to talk on. We make is easy to make the switch and will assist you in the store to get your iPhone Trade In Austin complete before you walk out the door.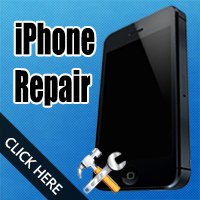 Save
Save