Looking to buy Used Cell Phones For Sale can be a tricky thing. Is it compatible with my carrier? Does it come with a warranty? Has it been reported lost or stole? Our mission when providing Used Cell Phones For Sale is to take the worry and hassle out of buying. Do not settle for Cheap Cell Phones when you can buy a quality, tested Used Cell Phone that comes with a warranty. To Buy Used Cell Phones check out our complete inventory on our online store @ BestUsedCellPhones.com.
Quality Used Cell Phones For Sale In Austin, Call
512-432-5528
Fully Tested Used Phone
AT&T, Sprint, T-Mobile & Verizon
Battery & Wall Charger Included
30 Day Exchange Warranty
Verified Clean Serial Numbers
Help You Get The Phone Activated
We Take The Risk & Hassle Out Of Craigslist
Buying on Craigslist is an awesome way to score some great deals. However it can be an equally awesome way to waste your hard earned cash. Cheap Smartphones are easily found by individual sellers but does the seller know how to sell their phone? All the major mobile carriers are a little different when it comes to activating Used Cell Phones. For example with Sprint if the seller does not completely remove the cell phone from their account you will not be able to activate it. Here are some benefits when you buy a Used Phones from us:
Local Austin Store
Verified Ready To Activate
Help Setting Up Your Device
Negotiable Prices
Friendly, Professional Staff
Piece Of Mind
Need To Have Your Used Cell Phone Unlocked?
Having your Used Cell Phone unlocked can save you a lot of cash. You can avoid having to buy another phone if you can Unlock iPhone and take it to another carrier. Not all phones can be unlocked & not all carriers allow unlocked phone on their service. Give us a call for more info on if you can unlock phone.
Repair Your Smartphone Instead
Most of the time your broken cell phone can be repaired instead of having to buy a Used Cell Phone. Cell Phone Repair Austin can be a cheaper solution to your Used Phone needs. We specialize in Samsung Galaxy Repair & iPhone Repair.
Can I Buy & Activate Used Cell Phones On My Account?
Of course you can. The Used Cell Phones market is a hidden secret the big carriers do not want you to know. We are all trained to believe that you have to buy your cell phone from the store. This is not the case. Your contract is for you to continue service and your cell phone is just the equipment you need to use said service. When you have your phone lost, stolen or broken and you go the the carrier store they can only do one of the following: A) Sell you a new phone at full retail price. B) Upgrade your contract or add a line for a subsidize new phone. C) Put you on a payment plan for a new phone of which you still end up paying full retail price. When you buy and activate Used Cell Phones your plan, contract, service & phone number stays the same. There is no activation charge or hidden fees with activating Used Phones. Have more questions? Call us at 512.432.5528.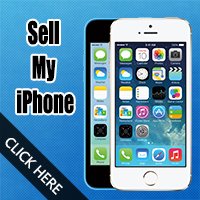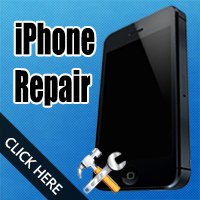 Save
Save